Citrus County Shelters

Citrus County Animal Services 4030 S. Airport Rd. Inverness, FL. 34450 (352) 726-7660
http://www.citruscritters.com

LULU - ID# 31958276

A female Siberian Husky Mix. 2 years 8 months old.


No other information supplied by shelter. This animal's record may be found here.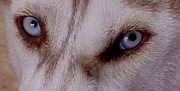 Can you look into these eyes and not want to help?
© SHRF, Inc. COPYRIGHT 2006 ALL RIGHTS RESERVED

FOSTER ALERT!
We are in desperate need of Foster homes to help save more Siberians from neglect, abuse, abandonment and illness. We can not save these precious fur balls without your help. If you can open your heart and home to just one fur ball you can make a difference! By becoming a Foster you are not only saving a life, you are helping give a Siberian a chance at a new home...a new life! Can you look into this fur baby's eyes and not want to help? Click HERE to find out more!
If you find any problems with links or images please notify the webmaster