BUY HERE AND HELP SAVE A SIBERIAN'S LIFE!

Get OFFICIAL SHRF Merchandise and Save a Siberian when you do!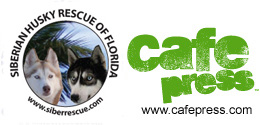 Visit our official Siberian Husky Rescue of Florida, Inc. store at www.cafepress.com



We have Stainless Steel Mugs, Coolers, Tank tops, Sweatshirts and MORE!!!

Check out our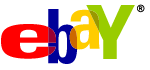 auctions!!!!
*There are no auction items at this time*


Each of our affiliate partners have special deals just for our friends. Please take the time to visit our affiliates to see these great deals we have arranged for you. Remember, when you make a purchase from our affiliates, you in turn are helping our Siberian Huskies because a portion of the sales is donated to our rescue. Thank you for helping us help those beautiful Siberian Huskies.
© SHRF, Inc. COPYRIGHT 2006 ALL RIGHTS RESERVED

FOSTER ALERT!
We are in desperate need of Foster homes to help save more Siberians from neglect, abuse, abandonment and illness. We can not save these precious fur balls without your help. If you can open your heart and home to just one fur ball you can make a difference! By becoming a Foster you are not only saving a life, you are helping give a Siberian a chance at a new home...a new life! Can you look into this fur babies eyes and not want to help? Click HERE to find out more!
If you find any problems with links or images please notify the
webmaster
.